News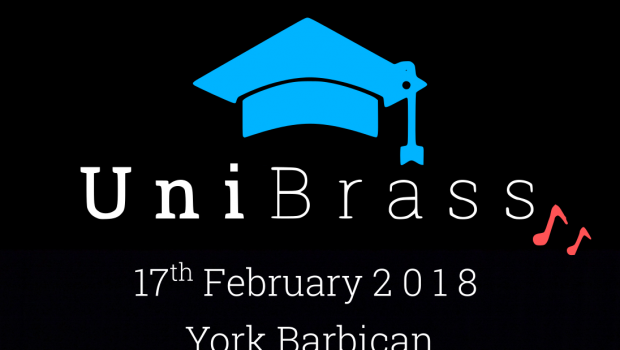 Published on January 30th, 2018
UniBrass 2018 Judges Announced
With UniBrass 2018 just around the corner, the organising committee are excited to announce the adjudicators for the Trophy and Shield sections in this year's contest.
Sandy Smith, the Conductor of Tubular Brass and Resident Musical Director of Grimethorpe Colliery Band, will be overseeing the UniBrass Trophy section alongside talented Flugel player, Alex Kenyon. This section will see ten bands competing, with last year's newcomers RNCM defending their impressive performance that led them to victory in 2017.
Eleven bands will compete in the UniBrass Shield section. Established in 2017, this section is aimed at the less-established student bands for a fairer contest that allows more bands a chance to win awards.
Its first year was an extremely close-run contest in which Durham University came out on top. This section will be adjudicated by Whitburn's Principal Cornet Chris Bradley and Grimethorpe's Solo Horn, Helen Varley. All four adjudicators will also be playing with the fabulous Tubular Brass in our Gala Concert, that follows the main contest.
UniBrass 2018 is on the 17th February at the York Barbican. Tickets for the Contest and Gala Concert are still available from £12 at www.unib.co.uk/tickets. There is also a discount available for combined Contest and Gala tickets.