News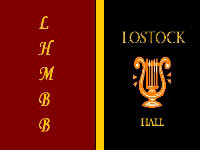 Published on February 12th, 2018
Lostock Hall Issue Uniform S.O.S
Lostock Hall Memorial Band are making an S.O.S appeal for the return of blazers and ties that have found temporary homes in recent years.
A spokesperson for the band told A4B: 'It would be a big help if players who have helped us out in the past, or former Lostock Hall players, could check their wardrobes for any blazers and ties which have been forgotten. Just get in touch and we will sort things out — no questions asked!'
The band is celebrating its 70th anniversary this year and they'd like to do it looking their best! Please contact Josh on [email protected] or 07845252122 if you are in possession of any forgotten items.