News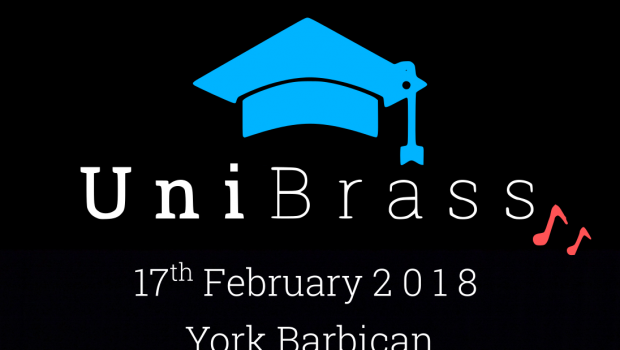 Published on February 12th, 2018
Owen Farr to Lead Free UniBrass Workshop
UniBrass are delighted to announce that brilliant Owen Farr will be hosting their free workshop this year!
The workshop will be running from 10.30am-2.30pm on the day of the UniBrass contest- 17th February 2018- at the University of York Campus. The workshop will culminate in a short lunchtime performance in the main auditorium of the Barbican, a short walk from the University.
The workshop is open to brass and percussion players of all ages, with a playing ability of approximately grade 3 and up. It will focus on improving your skills through examining the test piece 'Land of the Long White Cloud.' This is a fantastic opportunity to receive free tuition from one of the top players in the UK, and to perform in front of an excited and supportive audience of brass band fans.
Workshop participants will receive free entry to the rest of the UniBrass contest, and an opportunity to receive discounted ticket prices to our evening Gala Concert! To reserve your place in the 2018 workshops visit www.unib.co.uk/workshops