News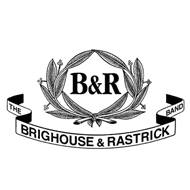 Published on February 16th, 2018
Laura Hirst Returns to Brighouse & Rastrick
The Brighouse & Rastrick Band are delighted to announce to signing of experienced cornet player, Laura Hirst, as assistant principal cornet.
Laura made history back in 2010 when she first joined The Brighouse and Rastrick Band as the first female in the Band's 119 years of existence. Now, she returns to join the section of the first female principal cornet player of B&R, Kathleen Gaspoz.
Commenting on her return, Laura told A4B: "After originally making the difficult decision to leave B&R, due to family health and an increasing work load, I am thankful to be in a position where I can commit once again to this championship band, and I'm delighted to accept their offer to return.
From helping out in January, I have seen an attitude and professionalism which has been extremely impressive, not to mention a standard of individual and team performance which has been highly inspiring, and contributed to an easy decision.
I am looking forward to working closely with principal cornet, Kathleen Gaspoz, who is so far proving to be a fabulous example of natural talent, and of course with Professor David King himself!"
Kathleen Gaspoz told A4B: "Laura is a great addition to The Brighouse & Rastrick team. After only a few weeks in the band, she has already impressed with her experience, but most of all her team spirit has really settled her position as an ideal assistant principal cornet. I am looking forward to playing more alongside Laura."