Sponsored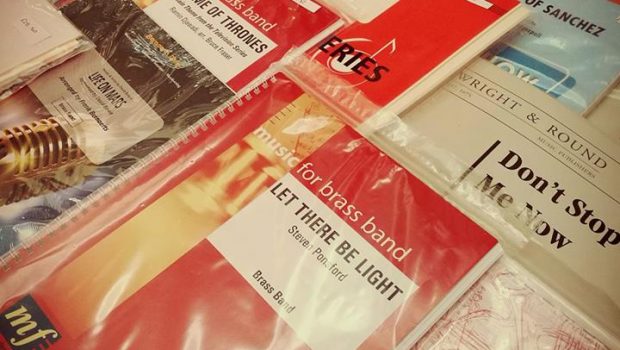 Published on February 16th, 2018
Some Great Music Programming Ideas For 2018
There are plenty of anniversaries taking place throughout 2018, so let the Brass Band Music Shop help you build your band's music programme for those upcoming concerts.
The important anniversary this year is of course, the centenary of the end of The Great War. Events will be taking place throughout the year and bands will no doubt be participating in the commemorations. The Brass Band Music Shop has picked out some great ideas to help you plan your musical contributions to the events, all shown at www.brassband.co.uk
Of course, 2018 sees other anniversary dates also being marked and these too can add something special to your programme content this year. Bands will want to celebrate with the music of Disney, as It's been 80 years this year since the release of their first full length animated feature film – Snow White & The Seven Dwarfs. Bands can find a vast array of different Disney titles for Band HERE.
25 years ago, Jurassic Park arrived in cinemas and John Williams' iconic score set the backdrop for Steven Spielberg's blockbuster, pushing the boundaries of computer animation technology, and very successfully done. Jurassic Park is available for band HERE.
Lister, Kryten, Rimmer & Cat arrived in UK living rooms 30 years ago when the BBC aired a great comedy hit on their hands in the form of Red Dwarf. Howard Goodall's memorable theme tune for the series is one of his best loved works and is available for Brass Band HERE.
With over 25,000 titles to choose from, have a browse at the Brass Band Music Shop by visiting them online at www.brassband.co.uk