News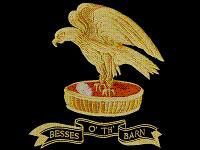 Published on February 20th, 2018
Besses Bounce Back to Celebrate Bicentennial
Besses o' th' Barn band is a household name and is recognised all through the band fraternity as being one of the oldest brass bands in existence today, but as with most bands, it's not always been a bed of roses for Besses. 
Although the band has a glorious history including many major competition wins and two world tours, in May of last year they were struggling to retain their existence with only 12 players remaining. The appointment of experienced MD Trevor Halliwell last May has been a great turning point for Besses and now under his leadership and with the commitment of that small core of members, they are back to very nearly full strength. 
Over the last year the band have been very pleased to welcome many new members including Bethany Moore (Formerly Leyland) on principle cornet and her father Paul Moore (Formerly Longridge) on fourth man, with Tony Condron and Mandi Houghton strengthening the back row cornet section. 
Claire Marriott-Lodge joins the horn section with her daughter Alice on baritone alongside solo baritone John Hall (formerly Golborne). Jennifer Smith and Stephanie James join the band on trombone and also John-Paul Wiseman (formerly Flixton) on Eb Bass. 
Last but by no means least, the band have welcomed Harvey Rogerson and Conor Stevens on percussion.
These are now very exiting times for the band as it celebrates its 200th year in 2018.