News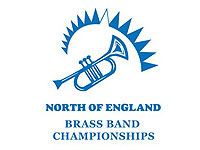 Published on February 28th, 2018
North of England Regionals Banks New Support
The North of England Brass Band Championships has announced that Banks Group will support  the North of England regional contest on the 17th and 18th of March 2018, in the Gala Theatre Durham.
The regional committee are delighted that Banks able to provide some much needed sustainability to the regional event. The support will help stage the event at the iconic Gala theatre in the heart of the city of Durham
North of England Regional secretary Tony Griffiths told A4B: "We are delighted to have received financial support from the Banks Community Foundation. Harry Banks O.B.E, the Chief Executive of the Banks Group, has had a life time interest in brass bands especially the involvement of young people.
Banding in the North of England remains strong while our future development and sustainability is under scrutiny. Support from a major company like Banks is such a welcomed boost. It enables us to look forward with some confidence. It also enables us to promote our event and encourage youth participation and interest in banding.
The contest starts with section four at 11:00am on Saturday 17th March and concluded with the Championship section on the afternoon of the 18th of March 2018. Tickets are available from the Gala Box Office on 03000 266600
More information on Banks can be obtained from their website www.banksgroup.co.uk