News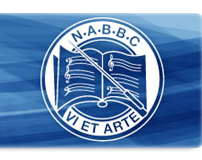 Published on March 12th, 2018
National Conducting Competition Enters its Third Year
The National Association of Brass Band Conductors has announced that, for the third year, it will once again be holding its National Conducting Competition.
The final will take place on 9th June at Eccles Town Hall following the Association's annual general meeting.
The first round will see application by CV and video performance. 12 semi-finalists will then be selected to perform one of three pieces (Odyssey, Montage, Tournament for Brass) with the Rainford Band at Eccles Town Hall, with six chosen to go through to the final round consisting of open to the public rehearsal time and evening concert with the Eccles Borough Band.
Each finalist will present and perform their piece during the first half of the concert. The adjudicators will deliberate on their decision during the second half whilst Eccles provide concert entertainment. The association are delighted to announce that the prize for the winner will be to work with two of the world's finest bands. We are thrilled to have secured opportunities with current National Champion the Brighouse and Rastrick band as well as the number one ranked band in the World the Cory Band. Both bands will provide rehearsal and performance opportunities for the winner in a prize that is sure to be on the "Bucket list" of any aspiring conductor.
NABBC President, Russell Gray told A4B: "I am delighted we are able to run this competition once again. I feel it is so important to create opportunities for conductors to gain valuable experiences by working with these wonderful bands. Last year we received entries from around the world including Italy, France, Switzerland and America, making it a truly international event. Over the last two years we have been supported by Fodens, Fairey's, Carlton Main, Flowers, Gus, Reg Vardy, Tredegar,  and Whitburn.  We have also been supported by Roberts Bakery Band, Eccles Borough Band, and this year the Rainford Band providing our conductors with high Calibre ensembles to work with during the rounds.
All of our past winners have been able to use the experience to enhance their conducting careers, and all of our finalists receive personal advice on their conducting techniques from our experienced adjudicators. I am sure this years event will be a huge success, and I want to wish all of our aspiring conductors who enter the very best of luck. I look forward to meeting all of you on the 9th of June."
Applicants must be over 18 and be an active conductor of an ensemble. It should be noted that there is no stipulation or requirement that their ensemble should be a brass band. Successful applicants must travel to the venue and provide their own scores for the first round of the competition. They must also supply a short CV of their conducting experience, as well as provide a video (between 5 and 10 minutes) of them rehearsing or performing with an ensemble.
The closing date for entries is Friday April 20th. 12 semi-finalists to be notified by 11th May. Persons interested can contact: [email protected]