News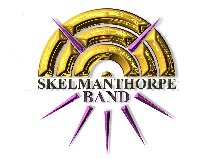 Published on April 4th, 2018
Heartfield Beats for Skelmanthorpe
Following their recent qualification to the First Section National Finals, Skelmanthorpe Band are delighted to formally announce the appointment of Martin Heartfield as Musical Director.
Martin has had a long and illustrious career in the brass band movement, stretching over thirty years.  His previous bands include Aveley, Thoresby Colliery, Desford,  Nottingham City Transport, Blidworth and the Yorkshire Imperial Band.
A band spokesperson told A4B: "All of the players thoroughly enjoyed Martin's preparation and delivery of our recent Area performance. We are delighted to have now secured his services as our Musical Director.  Martin brings stability and experience, together with vision and ambition."
On his appointment, Martin told A4B: "I have been very impressed with the band's work ethic and ambition in rehearsals, so I was delighted when the band invited me to work with them on a permanent basis".