Sponsored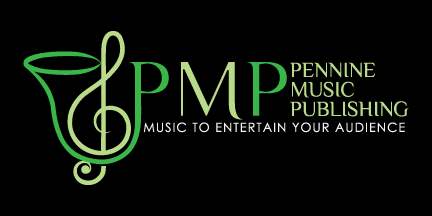 Published on April 10th, 2018
New Spring Music Titles from Pennine Music
Pennine Music's Spring releases see two new solos on offer, as well as a light-hearted work with a World War One theme.
First up is the new Horn Solo from the pen of Jonathan Bates. Especially arranged for Owen Farr, Hushabye Mountain from the all-time movie classic, Chitty Chitty Bang Bang, is a tranquil piece that serves as a perfect item for all concerts. The work features the tuned percussion throughout, and sets the melody initially over a music-box-like idea, before more dreamy and calm soundscapes enter.
The next solo to be released is for Euphonium and is the hugely popular work, Evermore from Disney's re-make of the 1991 film, Beauty and the Beast. The film's original composer Alan Menken felt of the original, that the Beast character was missing any major feature song. This was put right with the live-action remake which became an instant global hit. Now arranged by Adrian Horn for Euphonium and Brass Band, this is a great new modern solo that will find favour with audiences of all ages.
Pennine's latest release is perfect for bands looking to add something different to their commemorations of the end of World War One. 'Hinky Dinky' is a new concert March of the tune Mademoiselle from Armentières. The song was one of the most popular songs of World War One and known in many versions, often with extremely dubious lyrics!  The origins of the jaunty melody are not certain but it could date back as far as the 1830's and may be a French military tune. With choreography cued in throughout, The instructions on 'standing' and 'sitting' are intended as a guide only and should be adapted to suit the needs (and athleticism) of individual bands! A perfect addition to a band's repertoire in this WWI Centenary year.
You can view this new release, as well as the rest of the Pennine Music catalogue at www.penninemusic.com. Free PDF scores, solo parts and audio samples are also available to help bands in their quest for new music.