News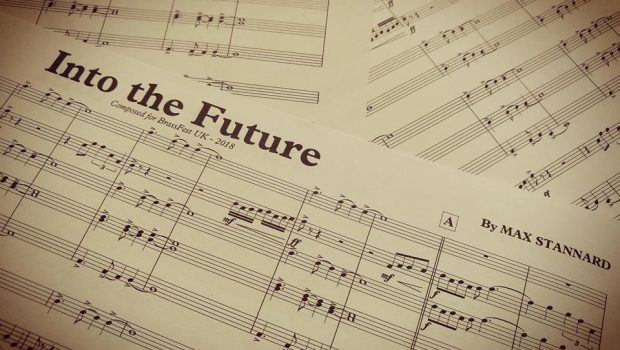 Published on April 11th, 2018
BrassFestUK 2018 Looks To The Future With Composition Winner
The result of the first BrassFestUK composition contest has been decided and the anthem for the 2018 festival will be 'Into the Future' by Max Stannard.
The piece was chosen from a wide range of entries by the panel of Christopher Bond, Philip Harper and Gavin Somerset .
Gavin Somerset will now work with Max to get the piece ready for publication by Pennine Music and it will then be made available for purchase on the Pennine Music Website. Rob Tompkins will visit Cory Band and get a recording of the piece which will be used in the promotion of BrassFestUK 2018.
Rob told A4B: 'I am really pleased with both the quantity of entries and the standard of the pieces put forward for consideration, the final 4 pieces that were chosen all had their merits, but the judging panel agreed that 'Into the Future' both fitted the criteria I had set out and also had a catchy tune that bands would enjoy rehearsing and members of the public would enjoy hearing.
It was always going to be hard to find a piece that would have the same impact as 'The Spirit of Brass', but I feel that with 'Into the Future' we have a fantastic, earworm of a piece for the 2018 festival that will match the popularity of last year's work.
I would like to thank all of the composers who entered the competition and well done to Max on his excellent piece. I would also like to thank the judging panel for their time and to Pennine Music for agreeing to publish and print the winning entry. My final thanks go to Philip Harper for Judging and Cory Band for allowing me to record the winning piece being played by the best Brass Band in the World. I am very much looking forward to hearing the piece come to life'.
Bands will be able to order 'Into the Future' from Pennine Music (www.penninemusic.com) in May and should either email [email protected] or visit http://www.brassfestuk.comto sign up for BrassFestUK 2018.