News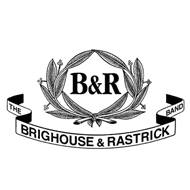 Published on April 11th, 2018
Connor Lennon Takes Brighouse Soprano Chair
The Brighouse & Rastrick Band are delighted to announce the signing of Connor Lennon on soprano cornet with immediate effect.
Connor joins the band shortly after Dominic Longhurst, who reluctantly decided to leave the Band to focus on furthering his trumpet playing career in the orchestral world.
Having recently graduated at Huddersfield University, Connor studied trumpet under the guidance of Opera North's Mike Woodhead and soprano cornet underneath Phillip McCann. He clearly impressed at University, as Phillip signed Connor at Carlton Main Frickley Colliery Band in 2014 on the soprano cornet chair. He enjoyed a successful 4 years with the Band, having personally also won the Brian Evans Memorial Trophy at the British Open in 2017.
Commenting on his move, Connor told A4B, "I would like to say a huge thank you to everyone at Carlton Main Frickley Colliery Band for the last 4 & 1/2 years and the friendships I've made there. I am really looking forward to starting a new chapter with the Brighouse & Rastrick Band and welcome the new challenges ahead."
In response, Brighouse & Rastrick's Musical Director Dr. David Thornton told A4B, "We are thoroughly delighted that Connor will be joining the B&R team. Not only is he a fantastic soprano cornet player but also a versatile musician and a truly dedicated bandsman. He will be a huge asset to the Band's performances in contests and concerts."