News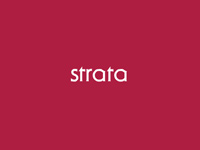 Published on April 11th, 2018
New Trio of Signings for Strata Brass
Strata Brass have announced a trio of new signings and are happy to formally welcome the new players to the band:
Nick Stokes joins the band from Shirebrook on Bass Trombone where he boosts the lower brass section alongside another new signing, Doug Clarkson on Eb Bass. Also joining the band is Lisa Hardy on first baritone.
All three new players will be making their first  appearance with the band at a concert being held close to home at the Rockingham Centre on April 14th.
The band would also like to express their sincere thanks to Stuart Neeve (Solo Cornet) who has taken the decision to leave the band, after much dedication and years of service.