News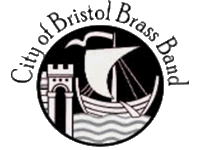 Published on April 13th, 2018
City of Bristol to Honour John Henry Iles
The City of Bristol Brass Band are to perform at the unveiling of a blue plaque in honour of one of the most significant figures in brass band history.
John Henry Iles was born in Bristol and the band will be playing at the ceremony outside his matrimonial home on Sunday, 29th April.  A colourful and diverse entrepreneur, Iles was one time owner of the British Bandsman, R Smith & Co and the founder of the National Brass Band Championships. He was also highly successful in the Amusement Park business and became owner of Belle Vue Gardens and Zoo, Manchester and also the British Open Brass Band Championships.
The ceremony will be attended by members of the Worshipful Company of Musicians (who award the Iles Medal for services to brass bands), his grandson and other family members, with the unveiling to be completed by the Lord Mayor of Bristol, Counsillor Lesley Alexander.
Band Chair, Steve Ellis, told A4B: "This has come about through a chance conversation between one of our members and his former neighbour, who had been researching the inventor Gordon Iles and became interested in his father John Henry. The band are delighted to have been able to help see the project through and mark the occasion with a short concert for this important local character who did so much to promote brass bands in the early 1900s".
The event takes place on Sunday, 29th April at 3pm in St. Andrews Park, Sommerville Road, Bishopston, Bristol.