News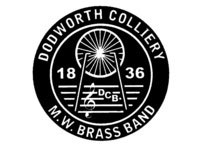 Published on April 16th, 2018
Dodworth Band Lead Tributes at London Memorial Service
Dodworth Colliery Miners Welfare Brass Band were recently honoured to play at the Memorial Service of Trade Union and Unison "Giant" Rodney Bickerstaff in a prestigious service held at Central Hall Westminster on 12 April.
The Service, which was attended by hundreds of Rodney Bickerstaffe's friends, colleagues and fellow Trade Union members included speeches from the former Deputy Prime Minister John Prescott and current leader of the Labour Party Jeremy Corbyn,  Dave Prentis and many others.
UNISON general secretary Dave Prentis told A4B: 'Rodney was a cherished friend and colleague. He was instantly recognisable, utterly unforgettable and loved by many around the world.'
The band was chosen to play at this important event following their performance at the Annual NUM Memorial Service in Selby Abbey last October. Given that Rodney was a prominent supporter of the miners and played a key role in battling to keep the coalfields open during the 1984 to 1985 strike, this was a fantastic opportunity  for the band to demonstrate both its musical prowess, ability to entertain and to hold true to its proud mining heritage.
The Band's programme was very well received with the organisers commenting that the band had "exceeded" all expectations. The band prides itself on its ability to include players of all ages and backgrounds, fielding players as young as 12 together with those enjoying their retirement.
The band's Chairman, Max Senior, told A4B: 'This was an amazing experience for our members, young and old and a testament to the quality of the band's music" so professionally guided and directed by its musical director Mr Eliot Darwin.'