Sponsored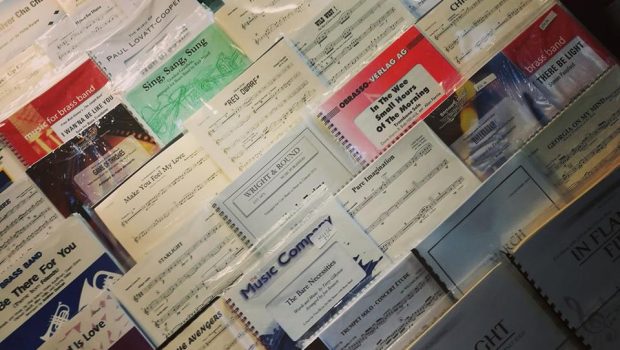 Published on April 19th, 2018
Brass Band Music Shop Heading to Youth Championships
Pennine Music and the Brass Band Music Shop will be heading to Warwick this weekend where they will be on hand at the National Youth Brass Band Championships.
The new venue for the event will give both players and supporters the chance to browse their trade stand, which will host hundreds of music titles from a vast variety of genres. From solos to film music, classical items to musicals and everything in between, there is sure to be something for everyone, including their latest releases by Jonny Bates, Adrian Horn, Gavin Somerset & John Lee.
As well as music, the full range of mutes from the Wallace Mute Collection will also be available, giving players the chance purchase these stunning mutes, used by the world's top bands and players.
Visit the Brass Band Music Shop online at www.brassband.co.uk, and find Pennine Music and their latest releases online at www.penninemusic.com