Contests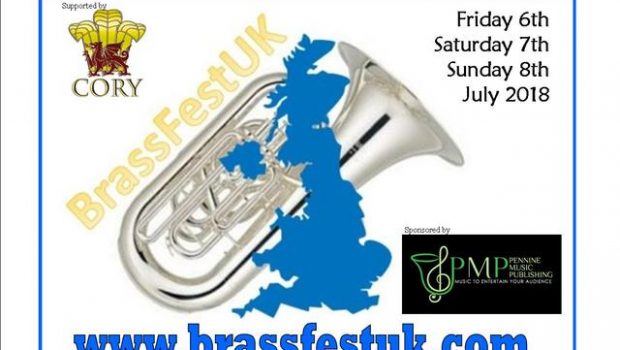 Published on April 21st, 2018
BrassFestUK Launches Youth Contest
Having recently declared the winner of the BrassFestUK composition contest for the Anthem of 2018 as 'Into the Future,' organiser Rob Tompkins is now looking to add to the list of BrassFestUK events and has announced that in October there will be a BrassFestUK Entertainment Contest.
The contest will be by recording and all Training, Youth and Development bands are invited to take part.
Each band will submit a recording of their 20 minute programme and these recordings will be adjudicated by Alan Duguid, Jayne Murrill and Samantha Harrison.
Rob Tompkins told A4B: 'When I saw the title of the winning composition 'into the Future' by Max Stannard, I really wanted to do something that would involve the 'future' of Brass Bands. I know from experience that many learner bands are on the look out for a chance to play, a chance to perform and this will give them all a chance to work hard on a 20 minute programme and get it as good as they can.
Recorded in the familiar surroundings of their own bandroom, they can really show what they can do. In most cases I would think they will play pieces they have used over the summer, so there should be a really good mix.
I have split the contest into 3 levels:-
Youth – for bands made up of under 19's
Development – for bands that have players who have been playing less than 2 years
Training – for all other bands that want to join in and are not registered.
There are 3 excellent adjudicators with Samantha Harrison who conducts the current European Youth Champions Elland Silver Youth, we have Jayne Murrill who conducts Championship Section East London Brass and is also a member of the 'Bones Apart' Trombone Quartet and Alan Duguid who conducts Championship Section Aveley and Newham and is a member of the AoBBA.
Sometimes it can be difficult to get all players from the band to a contest. There is a cost involved in travelling, you are taking players to unfamiliar surroundings and you are out for most of the day at the contest. By sending in a recording of the bands performance, we get to hear the band at their best and that is what the adjudicators are looking forward to hearing.'
The closing date for entries is Sunday 30th September, the recordings must be submitted by Sunday 14th October and the winners will be announced on Sunday 28th October.
For more information or to sign up for the contest go to www.brassfestuk.com/entertainment-contest