News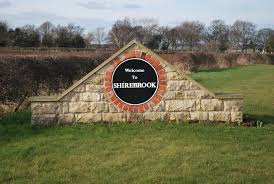 Published on April 24th, 2018
Shirebrook Contest Draw Revealed
The draw for the increasingly popular Shirebrook Open Brass Band Entertainment Contest has been made. The start time will be 10am to accommodate the size of entry field.
A spokesperson for the contest told A4B: 'Any bands wishing to book a rehearsal facility can contact Carol Crompton to book the village hall, which is situated on the same road as Shirebrook Leisure Centre. The cost will be £20 per hour or part thereof.
The contest takes place at the Shirebrook Leisure Centre, Park Rd, Shirebrook, NG20 8JQ. There will be catering and a bar is on site all day. The adjudicator for the event will be Mark Wilkinson.
Full Draw:
1. Newhall Band (Kevin Holgate)
2. Ireland Colliery Chesterfield (TBA)
3. Deepcar Brass (Cathryn Rogers)
4. Pleasley Colliery Welfare (Geof Benson)
5. Hucknall & Linby (Paul Whyley)
6. Strata Brass (Jonathan Bates)
7. Shirebrook M W Band (Colum O'Shea)
8. Bakewell Silver (Jim Henson)
9. Enderby (Simon Greswell)
10. Amington (Alan Gifford)
11. Prospect Brass (Phil Garlick)
12. St Johns Mossley (Paul Exton-McGuiness)
13. Foresters Brass (John Davis)
14. Blidworth Welfare (Simon Oates)
15. Rolls Royce (Derby) (Graham Cardwell)