Sponsored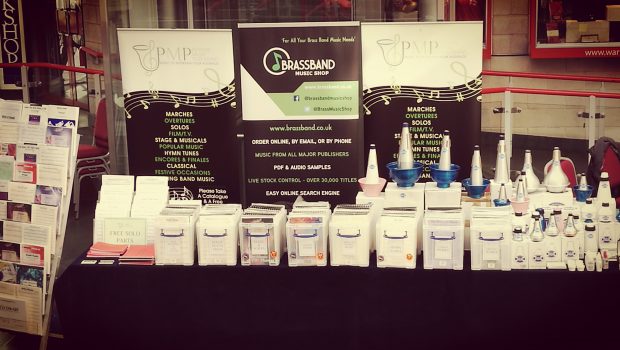 Published on May 10th, 2018
Brass Band Music Shop is Blackpool Bound
Pennine Music and the Brass Band Music Shop will be heading to Blackpool this weekend with their trade stand all ready at the Winter Gardens for the Spring Festival.
With hundreds of music titles on display, this gives bands the perfect opportunity to browse through scores first hand and stock up on music ready for the summer concert programmes ahead.
As well as music, a wide selection of mutes from the Wallace Mute Collection will also be available, giving players the chance to browse and purchase these stunning mutes, used by the world's top bands and players.
Alternatively, the vast selection of music available from the Brass Band Music shop is available at www.brassband.co.uk, along with all the new titles released by Pennine Music at www.penninemusic.com.
If bands have any specific music titles that they wish to see brought with them to the contest venues, please don't hesitate to get in touch at [email protected].