Contests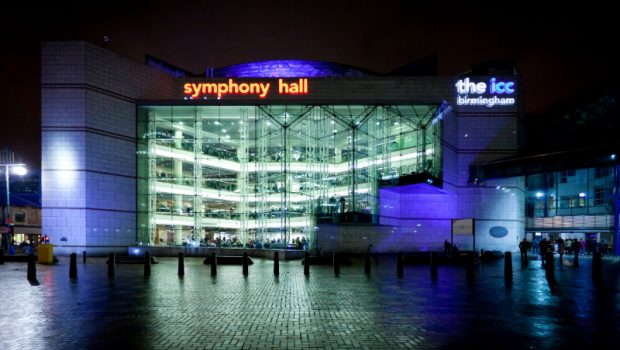 Published on May 17th, 2018
British Open Tickets Ready for Sale
Tickets will  go on sale for the 166th British Open which will take place on Saturday 8th  September at Symphony Hall, Birmingham, on Friday 18h May  where the test piece will be Bert Appermont's 's 2017 composition, 'A Brussels Requiem'.
'A Brussels Requiem' was given its world première at the 2017 European Championships by Brass Band Oberosterreich . Whilst the piece has also been used in France and Australia, bands taking to the stage in Birmingham will perform a slightly amended version from its original scoring.
The composition reflects on the tragic circumstances that arose from the series of terrorist attacks in the Belgian capital on March 12th 2016 that left 32 people dead and over 300 injured.
However, in light of similar attacks in the UK, Europe and around the world since this time, the work also acts as a prescient touchstone on more immediate tragedies.
'A Brussels Requiem' is presented in four interlinked movements entitled 'Innocence', 'In Cold Blood', 'In Memoriam — We Shall Rise Again' and 'A New Day'.
It does not describe the attacks but instead reflects on why the events occurred and the resultant complex emotions triggered by the raw fear as well as the more subtle anxieties in people's attitudes and understanding of others; anger, grief and disbelief.
The composer pays tribute to the innocent lives lost in an emotive central section of remembrance, before bringing a passionate sense of hopefulness to the search for a new age of communal understanding.
This is achieved through the development of a linear narrative based on the children's song, 'Au Claire de la Lune', which is used throughout; first as a symbol of innocence destroyed, but ultimately of potential redemption.
The composer also expresses his own personal hopefulness through a series of beautifully realised lyrical episodes and solos — emphasising the gradual atmosphere of change that grows in determination and passion to overcome grief and sorrow.
The competition will see the reigning title holder, Valaisia  defend their title against a host of bands from the United Kingdom and Europe.
The 2017 European Champion, Eikanger-Bjorsvik receives their invitation as the highest placed non UK-based competing ensemble at this prestigious event.
With Symphony Hall selling out in for the past four years, demand for tickets is expected to be high once again with people encouraged to purchase their tickets early to avoid disappointment.
The contest, which once again is sponsored by Besson, will commence at 10.00am.
To purchase tickets click on the following link or call the box office on 0121 780 3333
https://www.thsh.co.uk/event/166th-british-open-supported-by-besson
The test piece, A Brussels Requiem is available from the Brass Band Music Shop here, alongside a PDF sample of the score.