News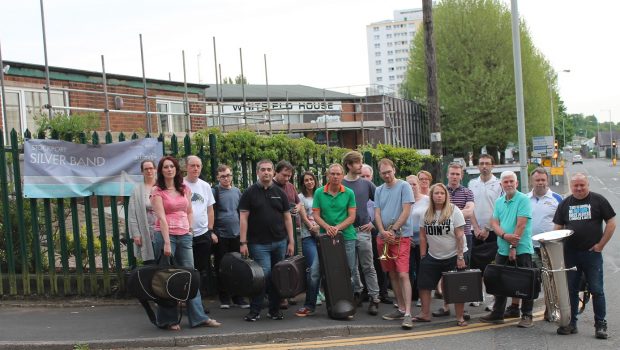 Published on May 17th, 2018
Stockport Silver Band Made Homeless by Landlords
It is with sadness that Stockport Silver band announce they are to be made homeless from their band room under the iconic Stockport arches.
The band, who for a number of years have been resident in Whitfield House have been given only 1 months' notice to leave by landlords, the Social Centre for the Elderly and Disabled of Stockport (SCEDS), themselves a non-registered charity.
The band believe that pressure to evict the band may have been placed on SCEDS from another user of the centre, All Aboard Nursery, who have appeared unwilling to accommodate the band within plans for the expansion of their activities.
A spokesman for the band told A4B: "It is a shame that the Social Centre for the Elderly and Disabled of Stockport have decided to evict a community group that helps meet their charitable aims, with many older members and who regularly supports care homes and local hospices, to pursue another tenant's commercial interests."
Stockport Silver is a 4th section brass band that have been supporting the community in Stockport for nearly 150 years beginning as the Stockport Yeomanry Band. The band are currently gearing up and fundraising for a year of celebration in 2020 to commemorate the bands 150th birthday including a new CD and a reunion concert.
The band has recently gone through a resurgence as it returned to contesting in 2016 to help with growing both membership and musical standards. Throughout the year the band performs a number of concerts supporting local charities as well as local events like Stockport Pride, Bramhall Duck Race and Poynton Show. The band also competes annually at the Whit Friday marches where they secured three best 4th section prizes.
A Welcome Announcement
The band would also like to announce some more welcome news by confirming their interim musical director Dr Alexander Parker will be remaining as a permanent musical director to take the band to this year's Whit Friday contests, the summer programme and into the future.
Alex told A4B: "Stockport is a fantastic group of people and such an important part of Stockport's community so it's great to be involved as the bands permanent MD. I'm very hopeful that either Stockport Council or a local business with great social responsibility will help us find a new affordable home for the band to allow us to stay in this wonderful community for the next 150 years".
Stockport Silver Band have very kindly been offered temporary rehearsal space at St. Cuthbert's Church in Cheadle however this can only last until August so the band are still desperately seeking a new, permanent home.
The band currently rehearse on Tuesday night's and are always keen to hear from anyone who might be able help find a rehearsal room with storage.
If you would like to get in touch with the band to help find a new home please email [email protected]or call the band secretary Phil Mumford on 07504705064.