News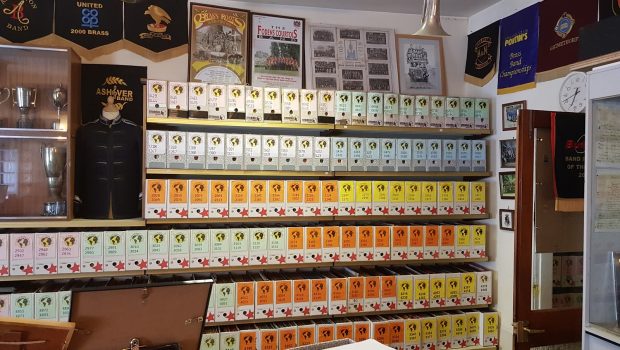 Published on May 18th, 2018
Brass Band Archive to Close With Immediate Effect
Brass Bands England (BBE) announces that, due to forthcoming changes in the use of the building that currently houses the collection, the Brass Band Archive is to close in its current format with immediate effect. The closure has prompted the Trustees of the Archive to trigger a clause in the its constitution that passes ownership of the National Brass Band Archive to Brass Bands England (BBE) as the sole custodian and legal donee of the collection.
The collection consists of well over 8,000 sets of sheet music, recordings, instruments, images, historical artefacts and documents, trophies, art and memorabilia – a veritable Aladdin's Cave of treasures.
This temporary closure will see this unique collection going into storage in the first instance and BBE is already investigating ways that the Archive can be more easily accessed by the brass band world in the future.
BBE hopes to be in a position to announce future plans for the collection within the coming months and will endeavour to make the collection accessible to the public again as soon as possible.
The organisation is grateful to Brian Halliwell, who has hosted the Archive in recent years at his business premises in Wigan, and would also like to thank the Trustees and staff for their dedication in curating this valuable collection for many years.