News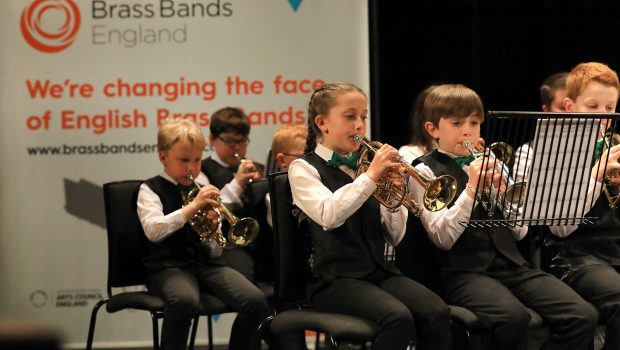 Published on May 22nd, 2018
BBE Launch Consultation On National Youth Championships' Future
After the recent success of the National Youth Brass Band Championships of Great Britain (NYBBCGB), which saw over 1,300 young musicians take part at Warwick Arts Centre, organiser of the contest, Brass Bands England (BBE), is to launch a wide-ranging consultation process to inform the future direction of the event.
Based on a combination of observations by the organising team and comments received from participants and audience members at the 2018 event, BBE has compiled a consultation document outlining significant changes to the structure of the Championships. BBE's hope is that people from across the banding world will examine the consultation document and send appropriate feedback based upon both its principles and detail.
Among the most significant changes proposed are amended age groups; with the maximum age being reduced from 21 to 18 over the next three years, and limiting bands to those who have not yet embarked on music study at degree level.  A maximum band size of 55 has also been proposed, designed both to meet venue requirements and provide a more purposeful experience for all of the young musicians.
On launching the consultation process with the other members of BBE's operational team, Sophie Anderson and Alex Parker, Chief Executive Officer, Kenneth Crookston, told A4B: "Our aim is to make the NYBBCGB an even more inspiring event, maximising opportunities for young musicians to experience the best that banding has to offer and to make the type of progress that we hope will engender lifelong relationships with brass bands.
It is our opinion that those over the age of 18, or who have progressed to music degree study, have already benefited significantly from their experience in youth brass band contesting and that the community in general will ultimately be richer by allowing their successors greater opportunity to perform in the spotlight. This proposal is also indicative of the progress made by UniBrass since it was founded in 2011; the two events potentially complement each other perfectly, but we do not consider that it is appropriate for significant numbers of players to perform in both.
Kenneth Crookston added: "We are grateful to those who have already sent in their comments following the 2018 NYBBCGB, both positive and negative, and would encourage anyone with an interest in a bright future for brass bands in general to examine our current consultation document very carefully. We do not view this as a plan 'cast in stone' so will take into account all comments received before finalising our plans. We would, though, like to stress that we are keen to produce a blueprint for a positive future for the entire banding community and would ask that bands or individuals keep this in mind when expressing their opinions."
Among other areas that BBE would like feedback is a potential expansion to include a full weekend programme, possibly with the Championships taking place on a Saturday and with education and development events also being included. All suggestions for inclusion – musical or otherwise – will be welcome!
To download the consultation document and take part in the consultation please visit this link https://goo.gl/forms/G2LOfAUoOAwN9SL92