News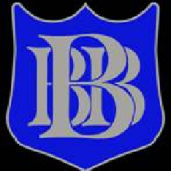 Published on May 22nd, 2018
Besses' Boys Showing Their Age at 75
Spectators who are lucky enough to catch the band as they march through Tameside and Saddleworth on Friday will have be the first to see the band as they launch the celebrations for the 75th Anniversary of the band.
Besses Boys' have a proud history, which will be on display over the coming months and cumulating in a reunion concert and exhibition in October. The band was conceived in the grim days of the Second World War, born in adversity before spirits were raised by the Normandy Landings. The band was formed by two members of the Besses o'th Barn Band, Fred Cowburn and Nathan Snape. The war had decimated the band and officials believed that the way for it to survive was to train young people in musicianship. Thirteen of the senior band's players had been lost in the first sixth months of the 1939/45 conflict and in the Moss Lane band room there was fears of a bleak future.¬
A 'nursery class' was formed with four lads, Jim Cowburn, Rowland Curless, Harold Galloway and Stan Warburton. The band grew quickly and was recognised as Besses Boys' Band on October 11th that year by the Alex Owen Brass Band Festival Committee. The boys played carols in Whitefield streets at Christmas and Jim Wright who had directed the senior band before the war, was brought in as conductor before the boys' official engagement in July 1944.
The 75th Anniversary Concert will take place later this year a reunion-massed band, open to all former band members, will be featured. If you wish to join the reunion band, please contact Chairperson Bradley Hirst at 07955098659 or at [email protected]