News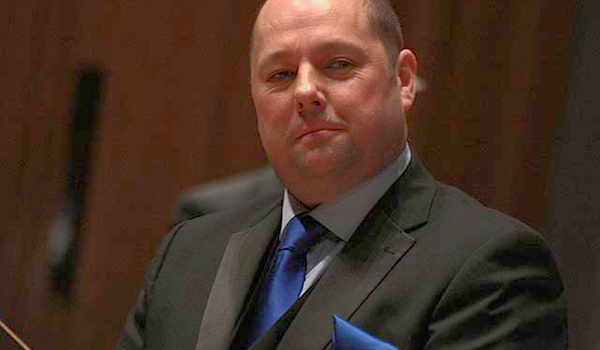 Published on June 1st, 2018
Baker Returns to South Yorkshire Police
South Yorkshire Police Band are pleased to announce the appointment of Leigh Baker as musical director.
Leigh had a very successful 7 year tenure with the Band, taking the Band from 2nd to Championship Section. The run included Yorkshire Area victories and National Finals podium finishes. Leigh returns just in time to prepare and lead the Band at the 2nd section national finals in Cheltenham.
Leigh said: "I'm delighted to be back with the Band and am looking forward to once again working with such a hard working team. They perform at so many prestigious events and it will be a pleasure to team up with them once more"
Band manager Simon Davies commented "it's great to welcome Leigh back to the Band. We had so much success under his baton and we are sure the relationship will prove to be successful once again. I would like to thank our outgoing conductor, Jack Capstaff for his work with the band over the last eighteen months, and wish him well on his appointment at Yorkshire Imps.