News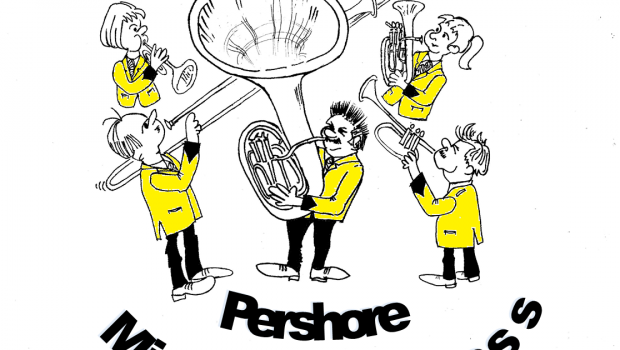 Published on June 4th, 2018
European Visitors to Pershore Midsummer Brass Festival
On Saturday 7th July Pershore Midsummer Brass will enthrall music fans with 12 hours of Brass Band music around Pershore.
This year, there are a few exciting improvements to look out for. The line-up for this year's event will see many exceptional bands playing in this popular non-competitive festival alongside community and training bands, and even one band from distant shores.
The bands will be playing in five venues around Pershore, having added an extra performance space. Yet ticket prices remain unchanged.  The committee are hoping this year's event will be bigger and better than ever before. Tickets for this year's event will be just £7.50, remaining unchanged from previous years.
The event starts at 10am in the morning, with a fanfare from Pershore Abbey Tower and ends at 10pm in both the Abbey and the Angel Inn garden. Throughout the day, bands play all around Pershore, including at the new venue – added this year, The Star Inn on Bridge Street.
Asked about the new venue, Chairman of the organizing committee John West told A4B: "This year, bands will have the opportunity to play at a new venue, as The Star Inn has offered its garden. Just like at the Angel Inn, there will be a marquee to shade or shelter visitors from the British weather, and of course refreshments will be on offer."
The bands will also play at established venues around the Georgian market town. The beautiful Pershore Abbey continues to be a popular venue along with the relaxing atmosphere of the Angel Inn garden. Bands will also perform in the intimate setting of Pershore Baptist Church, while at Chapman Court, beside the supermarket, the bands can be seen for free, by an even wider audience.
Along with popular local brass bands from Worcestershire, community and training bands play alongside renowned bands from further away at Pershore Midsummer Brass. These include The Staffordshire Band, Tongwynlais Temperance Band, Gloucestershire Police Band, City of Coventry Brass and Jaguar Land Rover Band.
This year's event will also host Dale Musik Korps from Norway. This band are will be joining us to play at Pershore as part of their UK tour. John West commented: 'We are very excited to welcome this band from foreign shores to play alongside regular favourites at Pershore. We hope they enjoy playing here as much as the audience will enjoy seeing them.'