News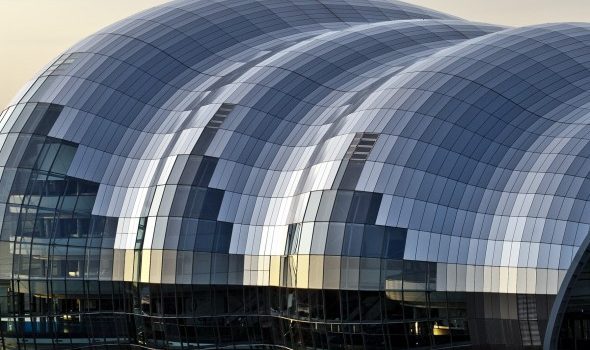 Published on June 11th, 2018
Brass In Concert 2018 Draws Announced
The bands competing in this year's 42nd Brass in Concert Championships at Sage Gateshead have been announced.
This year's championships take place on Sunday 18th November and are part of a two-day festival that also includes the inaugural Youth Brass in Concert Championships and World of Brass in Concert featuring Fodens and Matt Ford.
The draw took place at Durham Cathedral, under the supervision of the management team, by The Dean of Durham Cathedral The Very Reverend Andrew Tremlett. The Youth Brass in Concert Championship draw was carried out by Mayor of Durham City Bill Kellett and his consort Jean Chaplow. Also present was Lord Lieutenant of County Durham Sue Snowden and her husband Keith.
This was followed by a concert in the iconic Cathedral by Grimethorpe Colliery Band conducted by Brian Grant. The concert was a joint venture sponsored by the Banks Group in aid of the Championships and North of England Children's Cancer Research Fund, whose Chairman Colin Peacock was also in attendance.
Brass in Concert Chairman, John Woods, emphasised there would be a continued international flavour with competing bands from Norway Manger Musikklag, Fountain City and Atlantic Brass USA, who will be making their Sage Gateshead debut.
The competing bands and order are confirmed as follows.
Brass In Concert Draw:
1. Virtuosi GUS
2. Fodens
3. Brighouse & Rastrick
4. Cory
5. Reg Vardy
6. Whitburn
7. Fountain City (USA)
8. Manger Musikklag (Norway)
9. Flowers
10. Grimethorpe Colliery
11. Carlton Main Frickley Colliery
12. Atlantic Brass (USA)
Youth Brass In Concert Draw:
1. Houghton Area Youth
2. Youth Brass 2000
3. Rochdale Borough Youth
4. Scottish Borders Youth
5. Elland Silver Youth
6. Wardle Academy Youth
Tickets for Youth Brass in Concert on Saturday 17 November are available from Sage Gateshead Ticket Office on 0191 443 4661 or online at www.sagegateshead.com, priced £10 and £5 (concessions).
Tickets for the Brass in Concert Championship on Sunday 18 November are £30, £22 and £12. Booking fees may apply.