Sponsored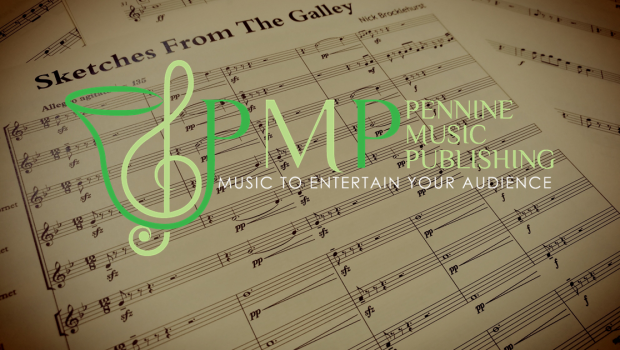 Published on July 12th, 2018
New Original Works For Band Released
Two new original works for Brass Band by Elland Silver Band's Composer-in-Residence, Nick Brocklehurst have been released and are now available from Pennine Music.
Sketches from the Galley
Sketches From the Galley takes audiences on a swashbuckling pirate adventure, evoking images of cannon-fire, pirate ships and jaunty merriment through its contrasting "sketches". The work was commissioned as a concert item for Elland Silver Band, and was premiered at their summer concerts in 2017 around Yorkshire. this thrilling piece provides a fun challenge that showcases the entire band, and guarantees to please audiences with its catchy melodies.
Ellandium (hymn tune)
Ellandium was commissioned for Elland Silver Band's debut album, 'iMAGINATIONS' (2018), and was first performed at their 'Yorkshire Champion Contenders' concert on 25th February 2017. The work is a beautiful hymn with a modern twist, featuring lush, jazz-inspired harmonies and a soaring, heartfelt theme carried delicately by Cornets and Baritone. Ellandium will satisfy audiences from start to finish, from its humble opening to its powerful climax and peaceful resolution.
Speaking about the new releases, owner of Pennine Music, Gavin Somerset told A4B: 'It is always refreshing to be able to bring new, original works for Brass Band to the market. Whilst arrangements of popular works will always play a huge part in our concert repertoire, music written especially for Brass Band should be something we all treasure and enjoy.'
You can view these new release, as well as the rest of the Pennine Music catalogue at www.penninemusic.com. Free PDF scores and audio samples are also available to help bands in their quest for new music.