News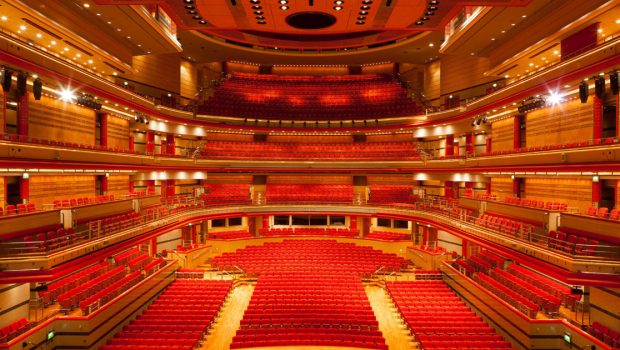 Published on July 20th, 2018
British Open Line Up Announced
The organisers of the 2018 British Open Championship have announced the list of competing bands for the 166th contest which is to be held at Symphony Hall, Birmingham on Saturday 8th September, where the test piece will be 'A Brussels Requiem' by Belgian composer Bert Appermont.
The contest is once again sponsored by Besson with the draw taking place at 8.45am and will start at 10.00am prompt. As is the tradition of the contest, the three judges who will make the all important decisions will be announced on the day itself.
The competing bands are also reminded to ensure their player registration details are fully up to date for the contest on the 8th September.
Bands should use the British Open on-line Registry to ensure their player details are completely up to date, with player's name, date of birth and photo identification.
Further details can be found at:
http://www.thebritishopen.net/RegistryMain.html
The list of competing bands and their conductors who will line up against the defending champion, Valaisia is as follows:
Aldbourne (Dr David Thornton)
Black Dyke (Professor Nicholas J.Childs)
Brighouse & Rastrick (Professor David King)
Carlton Main Frickley Colliery (Luc Vertommen)
Co-op Funeralcare (Frans Violet)
Cory (Philip Harper)
Desford Colliery
(Leicestershire Miners Trust Fund) (Michael Fowles)
Eikanger-Bjorsvik Musikklag (Ingar Bergby)
Fairey (Garry Cutt)
Flowers (Phillip McCann)
Foden's (Michael Bach)
Grimethorpe Colliery (Allan Withington)
Hammonds Saltaire (Morgan Griffiths)
Leyland (Thomas Wyss)
Rothwell Temperance (David Roberts)
Tredegar (Ian Porthouse)
Valaisia Brass Band (Arsene Duc)
Wingates (Paul Andrews)
Whitburn (Florent Didder)
Further information on the British Open can be found on the website  www.thebritishopen.net