News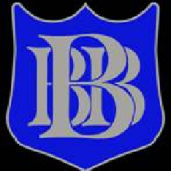 Published on August 9th, 2018
Besses Boys' Exhibition to Reveal Hidden Gems
To celebrate the 75th Anniversary of the formation of the band, Besses Boys' are putting together an exhibition. The display will feature images, memorabilia, trophies and regalia that have been hidden for decades.
Formed in 1943, Besses Boys' Band was created as a feeder to its parent band, the Besses o' th' Barn Band, which is this year, celebrating its own 200th anniversary.
Over an astonishing career the band has enjoyed worldwide success performing in innumerable competitions and concerts, including going to the national championships and European and Australian tours. The band has also entertained celebrities, political figures and royalty, and made numerous TV and radio appearances.
Over the decades members of Besses Boys' Band have gone on to enjoy success with bands including the Royal Liverpool Philharmonic, Halle Orchestra, National Youth Brass band of Great Britain and her Majesty's Band of the Irish, Welsh and Coldstream Guards.
Bradley Hirst, from Besses Boys' Band, told A4B: "The band is extremely proud to be celebrating its 75th birthday this year. The band's rich heritage and successes are a result of our member's commitment, and to all who have supported the band, and donated their time to this great organisation over the years. The exhibition will be a perfect way to celebrate the history of the band, while inspiring many more years of music making."
The exhibition will be on display at the commemorative gala concert at the Victoria Halls, Bolton in October. Former players and supporters are encouraged to get in touch if they wish to lend or contribute items to the display.