News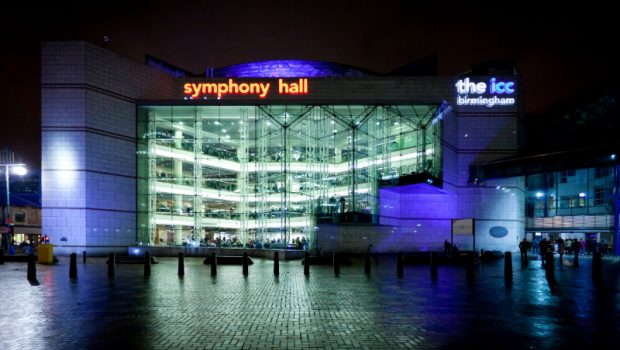 Published on September 7th, 2018
Lights, Camera, Action as British Open Set for Filming
This Saturday's British Open Championship is delighted to welcome the Television Production Company, TwoFour to the event.
Karyn & Martin Mortimer received a request for filming to take place as TwoFour has been commissioned to make a series about brass bands in the UK which means cameras will be positioned around the hall. "Brass Bands" (the working title) is a brand new docuseries that celebrates the world of brass bands.
The four part series, which will be shown on Sky Arts TV, will follow a number of Britain's elite bands as they compete in the season's most prestigious contests including the British Open. The aim of the series is to shine a light on the incredible skill, diversity and commitment of the musicians. It also looks at the growing need for bands to stay innovative on the international stage, whilst at the same time honouring tradition.
Twofour is an international award-winning factual,features & entertainment television producer.
Twofour was awarded Broadcast's 'Best Indie Production Company' title in 2014 and 2010, with titles including Educating Yorkshire (Channel 4) and multi award-winning The Real Marigold Hotel (BBC One/BBC Two).
A spokesperson for the contest told A4B: 'We appreciate the cooperation of our audience and competing bands in enabling the Twofour crew to capture the music and atmosphere of this year's contest. Further details regarding the series and timing of the programme broadcast will be published when known.
The bands and their representatives are reminded that the draw will take place at 8.45am with the first band taking to the stage at 10.00am prompt. For the sixteenth consecutive year, Birmingham Citadel Band of the Salvation Army will be playing from 8.45am and everyone attending will be able to listen to them in addition to buying programmes and scores as well as visiting the numerous trade stands on display.
In addition to welcoming Twofour, the organisers are once again looking forward to welcoming old and new friends to enjoy what is a highlight of the banding calendar. We are absolutely thrilled to welcome defending champion, Valaisia from Switzerland back to Symphony Hall in addition to Eikanger-Bjørsvik Musikklag from Norway. We are delighted to welcome the composer of 'A Brussels Requiem', Bert Appermont along with his  family and hope they have a fabulous day.
The very best of luck is given to all the competing bands, the conductors and our three adjudicators (announced on Saturday) who will make the all import decisions, and trust, they along with the capacity audience enjoy the contest.'