Contests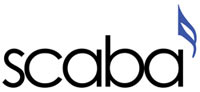 Published on October 4th, 2018
REPORT & RESULTS: Scaba Autumn Contest
Scaba's annual Autumn Contest returned to the Hawth in Crawley on Sunday 30th September with a new format designed to appeal to a wider range of competing bands and audiences alike.
Adjudicator Sarah Groarke-Booth enjoyed a high standard of performance all day, with 19 bands playing in two combined sections. Godalming Band took top honours in the 'B' Section with a musical rendition of Paul Lovatt-Cooper's Vitae Aeternum, which along with their 4th section victory at the Spring contest earlier this year earned them the title of scaba "Band of the Year" 2018.
The 'A' Section was won by Friary Guildford band with a commanding performance of Kenneth
Downie's Handel in the Band ahead of their 6th consecutive appearance in the National Finals at the Royal Albert Hall next weekend.
A spokesperson for Scaba told A4B: 'We wish to thanks to all competing bands for their preparation and performances; to our traders, Ev-Entz percussion and Kenny Crookston of Brass Bands England for supporting the event, and to the Hawth and scaba teams for an enjoyable day of music-making.'
FULL RESULTS:-
A Section
(Second, First & Championship Section Bands)
1. Friary Guildford (Chris King)
2. Aveley & Newham (Alan Duguid)
3. Bedford Town (Andrew Kershaw)
4. Michelmersh Silver (Melvin White)
5. Alder Valley Brass (Lee Woodward)
6. Soham Comrades (Mark Ager)
7. LGB Brass (Ian Stewart)
8. Epsom & Ewell Silver (Paul Graham)
9. East of England Co-op (Nigel Cooper)
10. BAE Systems (Dave Chapman)
11. Poole Borough (Lloyd Bartlett)
12. Horsham Borough (Mark McLaughlin)
Best Hymn Tune: Friary
Best Conductor: Chris King, Friary
Best Instrumentalist: Martin Britt (soprano), Friary
Best Cornet or Flugel: Richard Straker (cornet), Friary
Best Tenor Horn: Chris Pannell, Friary
Best Baritone: Alex Sears, Friary
Best Euphonium: Chris Straker, Friary
Best Back Row Cornets: Friary
Best Trombones: Friary
Best Basses: Friary
Best Percussion: Friary
Highest placed 2nd Section band: Soham Comrades
Highest placed 1st Section band: Bedford Town
Highest placed Championship Section band: Friary
Highest placed scaba member band (2nd Section): LGB Brass
scaba Band of the Year 2018: Godalming
B Section
(Ungraded, Youth, Fourth & Third Section Bands)
1. Godalming (James Haigh)
2. Brighton & Hove City Brass (Matthew Hackett)
3. Shanklin Town (Malcolm Lewis)
4. Hangleton (Richard Baker)
5. Epping Forest (Keith Schroeter)
6. The Cobham Band (Glenn Hayter)
7. Hangleton Youth (Richard Baker)
Best Hymn Tune: Shanklin
Best Conductor: James Haigh, Godalming
Best Instrumentalist: Christine Nonoo (Euphonium), Hangleton
Best Cornet or Flugel: Richard Taylor (cornet), Hangleton
Best Tenor Horn: Charlotte Lewis, Shanklin
Best Baritone: Sam Honeysett, Godalming
Best Euphonium: Robin Langdon, Cobham
Best Back Row Cornets: Brighton & Hove
Best Trombones: Godalming
Best Basses: Godalming
Best Percussion: Godalming
Highest placed Ungraded band: Cobham
Highest placed Youth band: Hangleton Youth
Highest Placed 4th Section band: Godalming
Highest Placed 3rd Section band: Brighton & Hove
Regionals 2019 Test Pieces & CD available now from the Brass Band Music Shop