News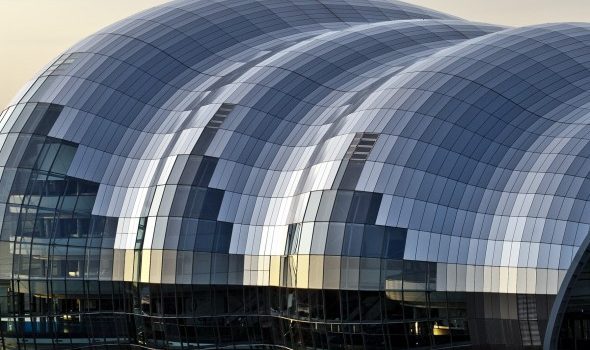 Published on October 9th, 2018
Adjudication Change & Mike Lovatt to Star at Brass In Concert
The organisers of the Brass in Concert Championship have announced that trumpet star Mike Lovatt is to present a masterclass on the Saturday of this year's event at Sage Gateshead.
Brass in Concert Chairman John Woods told A4B: "We are delighted to announce that our annual Brass in Concert Masterclass will be hosted by Mike Lovatt, who is widely regarded as one of the world's most versatile and gifted trumpeters. Mike has performed with leading artists ranging from Quincy Jones to Shirley Bassey and Michael Bublé to Tom Jones. His list of West End show and film credits is extensive and he is currently principal trumpet of the hugely-popular John Wilson Orchestra. Mike will also feature with National Brass Band Championship of Great Britain Champions Foden's Band in this year's World of Brass in Concert, 'Sinatra and the Swing Legends'.
This Masterclass will be held in the Northern Rock Foundation Hall at 4.00pm on Saturday 17 November. Admission is free, although patrons are advised to be there early as numbers are limited.
The Brass in Concert organisers have also announced a revision to the line-up of adjudicators for the 42nd Festival, which will be held at Sage Gateshead on Sunday 18 November. Rieks van der Velde, who has established a reputation as one of the leading conductors in The Netherlands over many years, will now join Quality of Performance judge Nick Grace, replacing Roger Argente who has withdrawn.
The confirmed adjudication panel is:-
Quality of Performance: Nick Grace and Rieks van der Velde
Programme Content: Chris King
Entertainment and Presentation: Jeremy Wise and Terry Carter
Soloists: Owen Farr
John Woods continued: "Roger felt that he needed to step aside due to a potential conflict of interest, but we are pleased that he will form part of our Youth Brass in Concert Championships judging panel in 2019. It will be a pleasure to welcome Rieks van der Velde, an experienced conductor, composer, arranger and jury member at national and international competitions, who completes a very talented and experienced panel for this year's Brass in Concert Championships. In addition to the Gala Concert and contest, we have a series of events including elementary workshops, taster sessions and a performance by Manger Musikklag from Norway. Tickets are selling fast, so we urge anyone hoping to attend in November to avoid any disappointment by contacting the Ticket Office or logging on to Sage Gateshead website very soon."