News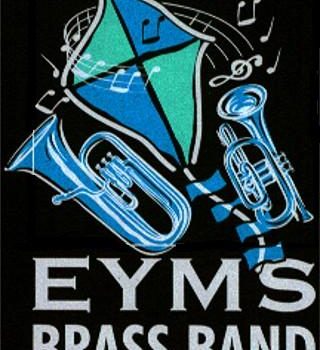 Published on November 1st, 2018
EYMS Recording to Raise Funds for Royal British Legion
The EYMS band have recorded a new work by Ian McElligot to raise funds for the Royal British Legion and it's available now.
As a former Service Musician of nearly 30 years, Ian McElligott has participated in many Armistice Day Services.  The hymn tune 'O Valiant Hearts' – composed by the Revd Dr Charles Harris to commemorate the fallen of the 1st World War (1914 -1918), coupled to the words taken from Sir John Stanhope Arkwright's poem 'The Supreme Sacrifice' – is familiar to many people and resonates deeply with them.  Harris knew the pain of losing a loved one – his son was killed during the 1st World War.  The solemn simplicity of Harris' music and the humble dignity of Arkwright's words captured the mood of the nation with the hymn being sung at the dedication of the tomb of the unknown warrior in Westminster Abbey on November 11, 1920.
Ian McElligott's setting of 'O Valiant Hearts' was arranged initially for a  "Songs of Praise" Remembrance service and later developed to become 'The Poppy Fields of Flanders'  to commemorate the centenary of the 1st World War.  Sub-titled (For the Fallen) it is dedicated to the Royal British Legion. In its extended instrumental form this devotional work allows time for personal reflection and meditation.
The East Yorkshire Motor Services Band and Ian McElligott worked together in late 2015 and this arrangement featured in concert performances receiving a very positive audience reception.
As a result the idea began to take shape for EYMS Band to record this setting to mark the centenary of the cessation of hostilities in "The Great War". It was planned the band would record the arrangement and produce it as a downloadable track to be ready for the run up to 11th November 2018 with all monies raised going to The Royal British Legion.
The East Yorkshire Motor Services Band, their MD Stig Maersk, Richard Scott of RAS Audio and Ian McElligott assembled at All Saints Church Winterton in July 2018 and the arrangement was recorded.
All the costs associated with the recording and production of this track, have been met by the band and all monies raised are going to the Royal British Legion. The artwork shows the mural on the side of 544, Hessle Rd at the junction with St Nectan Close painted by local artist Neil Deanes in a photograph taken by another local Ray Duffill.
The track is now available from, Amazon, iTunes, Spotify and other digital music stores.