News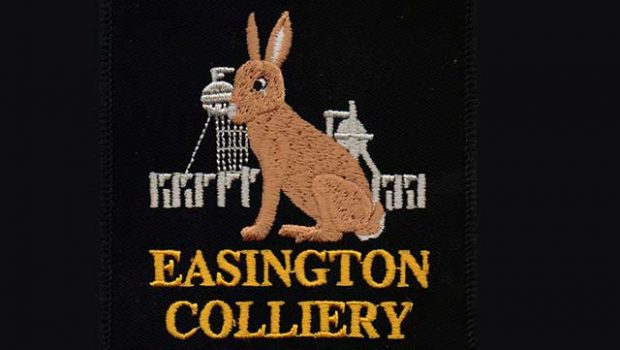 Published on November 7th, 2018
Jonathan Fenwick Takes Easington Colliery Baton
Easington Colliery Band is delighted to announce Jonathan Fenwick as their new conductor. The band were so impressed with Jonathan's work ethic and professionalism after a successful temporary spell at the helm over the summer, winning at Beamish and the Picnic in the Park contests, that they were in no doubt that he was the man to lead them into a bright future. Jonathan also helped prepare the band alongside Daniel Brooks for their recent brilliant 2nd place at Bolsover.
Jonathan's induction into the brass banding community began in his teenage years as a percussionist with the Murton Colliery Band, and later Broughtons Brass Band. At the age of 18, Jonathan was invited to join the Reg Vardy Band which began with a performance at the World Music Championships in Kerkrade. He has been a member ever since, becoming the band's principal percussionist in 2008. Notable performances in banding include performing at the World Music Championships 2005 in Kerkrade, the British Open, several National Championships at the Royal Albert Hall, and the Brass in Concert Championships.
As a conductor Jonathan's first appointment was with local Durham band, Lanchester. It was during these years Jonathan began to study under the mentorship of Ray Farr, leading to his appointment as conductor at Ellington Colliery Band. In June 2017 Jonathan was given the opportunity to turn his playing commitments with Reg Vardy Band into working as the band's resident conductor under his current mentor, Russell Gray.
As a conductor Jonathan has appeared on television shows, 'How the North was Built', 'Metro, the Musical', and has recorded numerous CD's. Jonathan hails from the north east of England and grew up in Sunderland and currently works as a peripatetic percussion teacher for Gateshead Council. Alongside this he is completing his undergraduate studies in Music at the University of Durham. Following 18 months as resident conductor at Reg Vardy Band, Jonathan is now delighted to become musical director at resurgent Easington Colliery Band where he plans to prepare them for a successful 2019.
Jonathan told A4B: "I was in no doubt about taking on this role with Easington after the incredible hard work they put in and enthusiasm showed over the summer. They are a band on the up and under my direction I intend to keep them improving into next year and beyond"
Band Manager, Peter Lawson told A4B: "Jonathan has worked tremendously hard with the band over the summer and we were eager to get him more involved, I was extremely happy when he accepted the role on a permanent basis."