News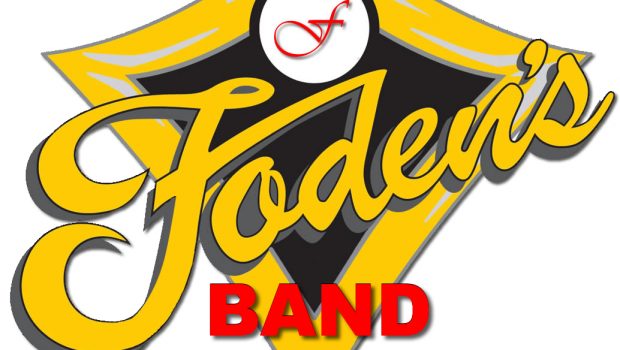 Published on November 7th, 2018
REPORT & RESULTS: Foden's Solo Contest
Sandbach Boys School again was the venue for the annual Foden's Solo, Duet and Quartet Competition which, now in its 8th year, is a firm date in the banding calendar.   Many regulars attended, along with lots of new faces, in particular from Norway and Belgium ensuring a healthy level of competition in every section.
We are delighted to have consistent support from our principal sponsor Besson Musical Instruments, and our thanks go to Tim Barratt for his support during the day.
Our adjudicators were a stellar team consisting of Gary Curtain from Sterling Instruments, Jim Hayes from Geneva Instruments and the respected educator and trombone soloist Dr Brett Baker.  Many prizes were supplied by Hercules (Strings and Things) and our sincere thanks go to Robin Crocker, and also to our newest partner Gard Bags.
For Foden's players the day began at 8am:  with 3 performance rooms, 6 practice rooms, a large sports hall and refectory to look after, the band were busy from the off.   The standard again was exceptionally high and there were many fantastic performances.
The Blue Riband prize is always keenly contested, and the band aims to provide a variety of opportunities for the winner.  This year the prize was an invitation to be the guest soloist at the 2019 National Finals in Cheltenham, by kind permission of Philip Morris and Kapitol Promotions.
All in all another inspiring day watching talented musicians of all ages perform and develop, many at the beginning of their musical journey. Enabling this legacy is core to Foden's Band, and something we are proud to continue.  The addition of a new Parent & Child duet class this year brought the competition to a heart warming conclusion, and everyone left in great spirits, irrespective of their placing.
Next year's date will be announced shortly, and Foden's Band are looking forward to announcing some exciting developments and collaborations.
Results:
11 & Under Slow Melody
1. Annie Stuart
2. India Harby
3. Florian Krogsaeter
12 & 13 Slow Melody
1. Simon Binon
2. Edward Culpin
3. Bethany Harby
14 – 16 Slow Melody
1. Luke Newborough
2. Jamie Reid
3. Alfie Bousfield
17 – 19 Slow Melody
1. James Nash
2. Lina Van Lint
3. Margot Binon
Vintage Slow Melody
1. Tim Galloway
2. Dennis Vork
3. Andrew Blackledge
Open Slow Melody
1. Robert Ernest
2. James Nash
3. Dennis Vork
Under 16 Air Varie
1. Simon Binon
2. Matthias Debrabandere
3. Edward Culpin
16 – 21 Air Varie
1. James Nash
2. Lynne Van de Venne
3. Vito De Coster
Vintage Air Varie
1. Andrew blackledge
2. Tim Galloway
3. Patricia Woodings
Open Air Varie
1. Robert Ernest
2. Tim Pannell
3. James Nash
12 – 16 Duet
1. Simon & Martijn Binon
2. Emil & Florian Krogsaeter
3. = Hannah Taylor & Bethany Harby, Annie & Amelia Stuart
Special Awards:-
Blue Riband Award: Robert Ernest
Overall Most Outstanding Performance of the Day: Mago Ghent Brass
Most Promising Local Player: Hannah Taylor
Most Promising Local Player: India Harby
Most Outstanding Cornet: James Nash
Most Outstanding Horn: Lina Van Lint
Most Outstanding Euph/Bari: Edward Culpin
Most Outstanding Trombone: Jamie Reid
Most Outstanding Bass: Emil Krogsaeter
Youngest Player: Archie Pannell