News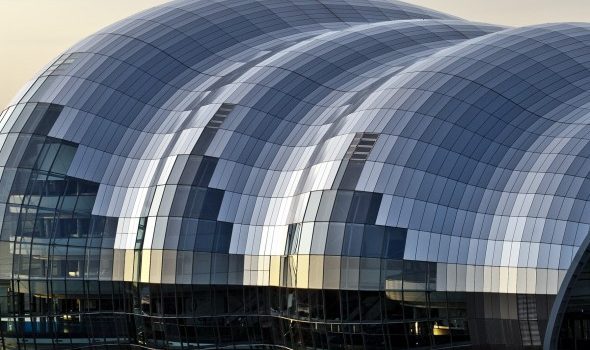 Published on November 9th, 2018
New Start Time for Brass In Concert
The Brass in Concert organising team has confirmed that this year's contest on Sunday 18 November will now start at 9.30am, following the adjustment to the contest line-up announced recently. Access to the concourse facilities will remain at 8.00am, while compere Frank Renton will now commence his introductions at 9.20am.
Brass in Concert also confirm that the additional audience prize, introduced in 2017, will continue this year. This will be decided via a secure smartphone process, details of which will be provided at the event.
BiC Chairman John Woods told A4B: "We are delighted to announce that the Brass in Concert audience will again be able to play a tangible role in our event.
The Audience Award and trophy, donated by former Brass in Concert Chairman Trevor Caffull, and £1,000 will go to the band that the audience members decide gives them most enjoyment on the day. Full instructions on how to take part in this, as well as other social media activities and a day-long trivia quiz, will be given in the event programme. It worked very well last year; we have made a few enhancements to the presentation and hope that even more audience members will join in not only with the award but the Trivia Quiz and Social Media Wall. We are sure that this will continue to be an important feature of the Brass in Concert weekend in the years ahead."
Television Production company, TwoFour, has been commissioned to make a new, four-part docuseries about brass bands in Britain. The series, which will be shown on Sky Arts, will follow some of Britain's most celebrated bands as they compete in the season's most prestigious contests. The aim of the series is to shine a light on the incredible skill, diversity and commitment of the musicians, as well as the growing need for bands to stay innovative on the international stage whilst still honouring tradition.
TwoFour will also be filming at BiC 2018. TwoFour is an international, award-winning factual, features and entertainment television producer. The company was awarded Best Indie Production Company title in 2014 and 2010, with titles including Educating Yorkshire (Channel 4) and the multi award-winning The Real Marigold Hotel (BBC One/Two).
John Woods added: "In addition to the contest, we have an appealing performance lined up for this year's gala concert, with Foden's Band, Matt Ford and Mike Lovatt presenting a themed set entitled Sinatra and the Swing Legends. Elementary workshops, taster sessions and a performance by new Siddis Brass champion Manger Musikklag from Norway are also on offer during the Saturday of the event. Saturday afternoon will also see a masterclass by a Mike Lovatt. This will be held in the Northern Rock Foundation Hall at 4.00pm.
Admission is free for this, although patrons are advised to be there early as numbers are limited. Tickets are selling faster than ever, so we urge anyone wishing to attend to avoid any disappointment by contacting the Ticket Office or logging on to the Sage Gateshead website very soon."