Contests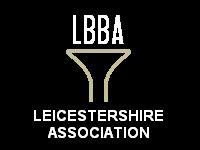 Published on November 20th, 2018
RESULTS: LBBA Open Contest 2018
Wins for Ratby, Hade Edge, Horbury Victoria, Tendring Brass & Whitwell band at the LBBA Contest, held in Loughborough.
Championship Section
Adjudicator: Alan Morrison
Trainee Adjudicator: James Holt
1. Ratby Co-operative (Mareika Grey)
2. Derwent Brass (Jack Capstaff)
3. Haverhil Silver (Paul Filby)
4. Footcray Yarraville City Australia (Phillipa Edwards)
5. Kidlington Concert (Duncan Wilson)
6. Hathern (David Newman)
7. Langley (Cliff Parker)
This year, a new trophy has been donated in the Championship section, which will be awarded to the best instrumentalist, in memory of Betty Anderson who was the LBBA President for many years and sadly passed away earlier this year. This was awarded to the Solo Horn Player with Derwent Brass.
First Section
Adjudicator: John Roberts
Trainee Adjudicator: Jack Capstack
1. Hade Edge (Jonathan Beatty)
2. Enderby (Ryan Richards)
3. A W Parker Drybook (Joshua Ruck)
4. Oddfellows (Chris Small)
5. Harborough (Brad Turnbull)
6. Kibworth (John Hudson)
7. Bedford Tow (Andy Kershaw)
8. Ibstock Brick Brass (Simon Willis)
9. Wigston (Chris Small)
10. Staines Brass (Jonathan Pipper)
Second Section
Adjudicator: Steve Pritchard-Jones
Trainee Adjudicator: Gordon Eddison
1. Horbury Victoria (Duncan Beckley)
2. Milton Keynes Brass (Jonathan Mott)
3. Foss Dyke (Michael Howley)
4. Littleport Brass (Ian Knapton)
5. Ireland Colliery Chesterfield (Lindon Bolt)
6. Hucknall & Linby (Paul Whyley)
7. Rolls Royce Derby (Graham Cardwell)
8. City of Coventry (Stephen Cooper)
9. Daventry Brass (Ken Ewer)
Third Section
Adjudicator: Steve Pritchard-Jones
Trainee Adjudicator: Gordon Eddison
1. Tendring Brass (Anthony Sanders)
2. Amington (Alan Gifford)
3. Matlock (Chris Banks)
4. East Coast Brass (Paul Speed)
5. Corby Silver (Cathy Fountain)
Fourth Section
Adjudicator: Benjamin Richeton
1. Whitwell Brass (Ryan Stacey)
2. Croft Silver (Ian Needham)
3. Ratby Co-op Mid (Gary Perrin)
4. Maltby Miners Welfare (Terry Clifford)
5. Kirkby Colliery Welfare (Neville Buxton)
6. Malvern Hills District (Chris License)
7. Melton (Graham Sutton)
8. Syston (Gary Smallwood)
9. University of Warwick (Simon Hogg)
Unregistered Section
Adjudicator: Benjamin Richeton
1st Enderby Youth & Concert (Stewart Osgood)