News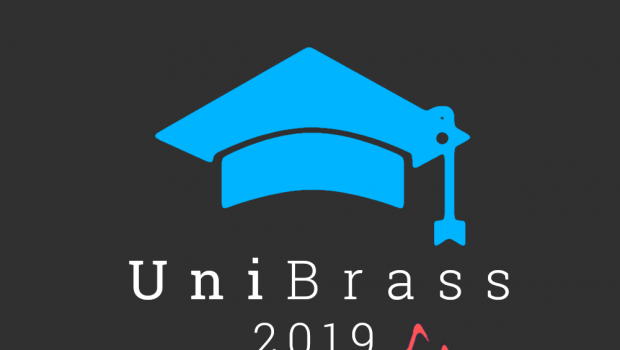 Published on December 4th, 2018
Hart In The Right Place for UniBrass
The UniBrass Foundation is excited to announce that they have appointed a new trustee, Sophie Hart, to the board after advertising for the position in October.
The UniBrass Foundation is made up of
a board of trustees devoted to widening participation and promoting opportunities for brass playing at University as well as supporting the UniBrass Contest Organising Committee.
A final year English literature student from the University of Southampton, Sophie is the current President of the University Brass Band and will be attending her 4th UniBrass next February in Bangor.
As well as being an integral part of her university band, Sophie's arts industry experience includes a year working in the marketing team of the Bournemouth Symphony Orchestra. She has also undertaken work experience at BBC Music Magazine and with the són project, Southampton's only professional orchestra.
UniBrass Foundation Chair, Andy Straiton told A4B: "As we set out to recruit an external trustee for the first time, we wanted somebody who brings a different skill set to the Foundation, with her experience Sophie does just that and we are really looking forward to welcoming her to the team and working with her."
Sophie was appointed following an open recruitment process in which members of the brass band community were invited to apply. Following an interview with two UniBrass trustees and an external interviewer, Rachel Folzan, a music education worker from Bath, Sophie joins a young team that will
continue to promote and support University Brass Banding.
Sophie told A4B: "I'm really excited to be joining the UniBrass Foundation, brass banding has been a huge part of my university experience and I look forward to working with the board and contest organising committee in making it accessible and exciting for other students too!"
This year's UniBrass contest, featuring Sophie and the Southampton University Band alongside 21 other university brass bands, takes place in Bangor on the 2nd February 2019. For more information about the contest and the work of the UniBrass Foundation search UniBrass on Facebook or visit unibrass.co.uk