News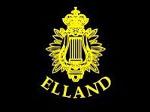 Published on January 21st, 2019
Elland Slow Melody Gets A Contest Makeover
2019 marks the 30th anniversary of Elland Silver Band's annual Slow Melody contest. Over the years the contest has had the pleasure of welcoming some 1600 musicians; many young players have gone on to become some of countries leading brass players, conductors and music educators.
To mark this special occasion, the event has been given a first class makeover. The planned date is Saturday 22nd June 2019 and for the first time will be held at Blackley Baptist Church, Elland. The venue has excellent acoustics, a separate refreshment area and an adjacent building for warm up and rehearsals. They will also be able to offer soloists the opportunity to perform with piano accompaniment.
Furthermore the event is introducing two new sections for tuned percussionists (xylophone, glockenspiel and vibraphone). This year's event will also see us adopt an "Open Adjudication" system.
Once again the event is open to players of all ages and abilities and sees players playing a lyrical solo to demonstrate their best tone, breathe control and musicianship. Duets and quartets can be any style to demonstrate ensemble skills.
Classes are grouped in age bands and we also run novice classes for first timers.
As well as annual and keep sake trophies, winners will also receive a music voucher, sponsored by Band Supplies and an invitation to perform in the evening gala concert.
Event Secretary, Kathleen Harrison told A4B: "We are making some exciting changes for this year, which we feel will offer our entrants an improved experience and attract some new entrants as well as our regular supporters. It would be fabulous to receive entries from some of our former winners. We are also looking forward to welcome some entries from percussion players. As far as we are aware it's one of the longest running competitions of its kind in the country."
This year the event will be rounded off with a FREE evening gala concert featuring our senior band, conducted by Daniel Brooks, along with the winning soloists of each section given the opportunity to perform in the concert.
We are also delighted to welcome Band Supplies as our principal sponsor, who will be in attendance with a range of products for sale and to provide advice on instrument purchases.
Entry forms are available from Band Secretary, Kathleen Harrison via email at [email protected] or from our website www.ellandsilverband.co.uk.
The closing date for entries is Friday 7th June.