News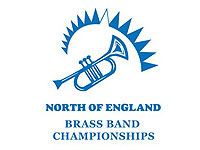 Published on February 6th, 2019
North of England Bands Announced for Regional Championships
The list of competing bands that will battle it out for the qualification places on offer for the Royal Albert Hall and Cheltenham at the North of England Brass Band Championships, in Durham have been announced.
The contest weekend will take place at the Gala Theatre, in the heart of the historic city of Durham, on the weekend of the 16th-17th March, with two places up for grabs in the Championships Section. Two bands will be invited from the First, Second Third and fourth to represent the North of England at Cheltenham in September.
A total of forty bands will perform in a highly competitive contest, including the Felling Band who will compete in the second section after a contest break and reforming.
Regional Secretary, Tony Griffiths told A4B: "We look forward to another strong competitive line-up in all the sections. The banding public are in for a fantastic weekend."
The contest starts with section Four on the 16th, from 11am, followed by section Three and One.  Sunday the 17th, commences with the Second section, starting at 1030am, concluding with the Championship section.
Championship Section:
Easington Colliery Band (Daniel Brooks)
East Yorkshire Motor Services (Stig Maersk)
Fishburn Band (Paul Lovatt Cooper)
Harrogate (Leigh Baker)
NASUWT Riverside Band (David Roberts)
Reg Vardy (Russell Gray)
Shepherd Building Group (Richard Wilton)
York Railway Institute Band (David Lancaster)
Westoe (Jason Smith)
First Section:
Ashington Colliery (Nigel Steadman)
G T Group Peterlee (Ian Langthorne)
Houghton Brass (Tom Gibson)
J36 Brass (Andrew Warriner)
Kirkbymoorside Town Band (Sarah Woodward)
Ripon City Band (Mark Sidwell)
Second Section:
Barton Community Band (Gary Oglesby)
Cockerton (Andrew Hunter)
Durham Miners Association (Stuart Gray)
Dunston Silver Band (Dean Jones)
East Riding of Yorkshire Band (Gary Hallas)
Ferryhill Town Band (Gareth Sykes)
Felling Band (Jason Smith)
NASUWT Concert Brass (Andrew Hall)
North Skelton Band (Lewis Wilkinson)
Third Section:
Bearpark and Esh Colliery Band (Phillip Tait)
Billingham Silver Band (Vaughan Evans)
Cleethorpes Band (Brian Harper)
Ellington Colliery Band (Claire Winter)
Jayess Newbiggin Band (Andrew Griffiths)
Knaresborough Silver Band (Nick Garrett)
Swinton & District Excelsior (Robin Rutter)
Trimdon Concert Brass (William Harrison)
Fourth Section:
Backworth Colliery Band (Daniel Laverick)
Burneside Brass (Laurie Johnston)
Craghead Colliery (Stephen Goddard)
Lanchester (John Weirs)
Marske (James Chisholm)
Penrith Town Band (Ian Butterworth)
Spennymoor Town (Fiona Casewell)
Tewit Silver Band (Martin Hall)