News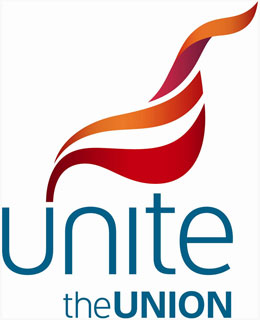 Published on February 13th, 2019
New Quartet Unite The Union
Sheffield based Unite the Union Band have welcomed a quartet of new players into their ranks the past couple of weeks ahead of their regional contest at Huddersfield.
Unite would like to welcome Jason Smith to the front row bench. Jason joins the band from Hatfield & Askern Colliery Band, where he held the principal cornet position, and has previously played for Thoresby Colliery Band and Carlton Main Frickley Band.
Joining Jason on the front row is Becky Marsh who has joined Unite from Rainford Band. Becky has moved to Sheffield to commence her studies at the University of Sheffield, and the band is delighted she has chosen to continue her playing as well.
Not to be left out, the back row cornet team would like to extend a warm welcome to Philippa Smith. Philippa has come to Unite after playing for the Yorkshire Imperial Urquart Travel Band.
Completing the quartet is Sophie Barwick who joins the band on tenor horn. Sophie was previously a member of the Roberts Bakery Band and is also studying at the University of Sheffield.
The band's Chair, Melissa Maddison told A4B: "The band is delighted to welcome some very talented young musicians into our ranks. There is a real sense of unity and positivity as we continue to move forwards and grow from strength to strength. We have a fantastic social scene and are really looking forward to 2019 being a very successful year both in terms of musical performance, and in seeing the band develop".
This latest quartet for Unite follows the addition of two more players after a reshuffle around the stands in September, and the band would like to formerly welcome Rachel Onions on tuned percussion and Max Owen on Eb Bass.
Unite is busy preparing to compete in the Championship section at Huddersfield Town Hall before competing in the Senior Trophy held in Blackpool in May. The band's Musical Director John Roberts told A4B: "I'm enjoying working with the band as we prepare Seascapes, even more so as I remember it the first time round, and I'm also looking forward to the Spring Festival where we'll be playing Triumphant Rhapsody The recent signings to the band have certainly had a positive impact, and the whole band is looking forward to their future contest and concert performances."