News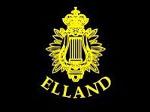 Published on February 20th, 2019
Elland Set to Host Yorkshire Preview Night
Elland Silver Band are once again looking forward to hosting Yorkshire Area Preview event on Saturday 23rd February, 6.30pm at Brooksbank School, Victoria Road, Elland.
Taking part this year are;
Elland Silver – Championship
Wakefield Metropolitan – 1st Section
Meltham Mills Band – 2nd Section
Lofthouse 2000 – 3rd Section
Friendly Band – 4th Section
Each band will perform their chosen test piece along with a hymn tune and concert piece. Mike Kilroy, will act as mentor to the bands and provide some helpful advice to helps the bands in their final preparations.
Secretary, Kathleen Harrison told A4B: "We look forward to hearing the selection of works chosen for this year's regional championships, and hope that the bands performing on Saturday will find the experience helpful in their preparations. We've moved this year's event to Brooksbank School. Its a great venue with good acoustics for bands to play in",
Tickets are available from Kathleen Harrison on 01484 71716 or from Whitaker's Opticians, Southgate, Elland at £5 and FREE for under 16s.