News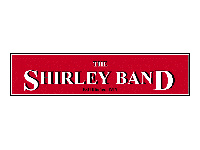 Published on March 15th, 2019
Centenary Celebrations For Shirley Band
Shirley Band, which is celebrating its centenary, is calling on former members to join the band for its centenary concert on Saturday May 11th.
The first section band, which is based in Shirley in Solihull, is also calling on former members with photographs, memorabilia or stories relating to the band to get in touch. The band achieved fifth place at the first section regional championships in Bedworth recently and is led by its eminent conductor, Principal Conductor, David Hirst.
Brian Johnson, Shirley Band secretary, told A4B: "The band is really looking to welcoming back former members of the band or anyone associated with the band to join us for our anniversary concert. We're hoping that the concert will also feature a number of items boosted by alumni."
Shirley Band was formed in 1919 by W H Hodesdon Senior, the grandfather of the band's current President, Donald Hodesdon. The band plays at many concerts and events throughout the Midlands, but is particularly proud to continue to support the local community of Shirley, leading the hymns and playing Last Post and Reveille for the annual Remembrance Service at the Cenotaph at St James Church in Shirley, as well as putting on its own concert series.
For more information click to www.shirleyband.org.uk/centenaryconcert.php or email Philip Cooper via [email protected]