News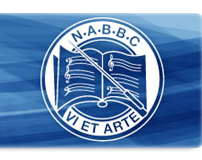 Published on June 6th, 2019
NABBC Announce Competition Finals Details
The NABBC are thrilled to be able to announce details of the finals of this years conducting competition to be held at the Eccles Town Hall on Saturday 8th June.
2019 saw the highest number of applicants for the competition and after a rigorous first round the 12 semi-finalists have now been informed of their place in the semi-final round where there will have the chance to impress the outstanding adjudication panel of Bramwell Tovey and Paul Hindmarsh.
12 Semi-finalists from the UK, France, Italy, Norway and USA shall put the Rainford band through their paces with a short rehearsal on either Fraternity (Thierry Deleruyelle) or Symphony of Marches (Gilbert Vinter)
Messer's Tovey and Hindmarsh shall then select six conductors to go through to the final round. This will see each finalist conduct and compere one of six items in an evening concert setting directing the Eccles Band. The concert will start at 7.30pm at Eccles Town Hall, Church Street, Manchester, M30 0LH.
NABBC National Secretary James Holt told A4B: "This year we had more entrants than ever before and following on from the success of previous winners Brendan Breslin, Mark Edwards and Josh Geddes we are delighted to be able to offer a great prize, the opportunity to work with current European Champions the Cory band and current National Champions of Great Britain the Fodens Band. We have excellent finalists and we are really looking forward to what promises to be a great day.The evening concert is a great way to round things off, and with free entry we hope to see a packed and appreciative audience there to enjoy the proceedings."