News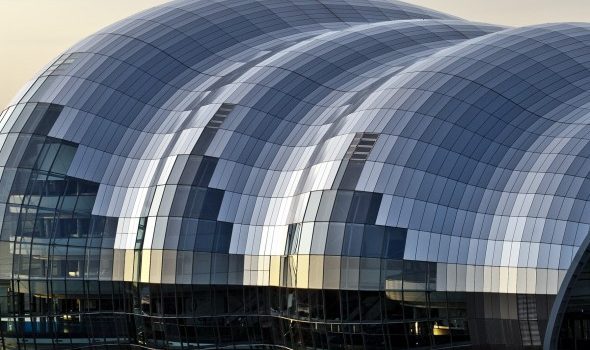 Published on June 7th, 2019
Brass in Concert Reveals 2019 Line up for Youth Championships
The organisers of the 43rd Brass in Concert Festival, held in association with Yamaha, Banks Group and British Bandsman, have announced an exciting line-up for their 2019 event, to be held at Sage Gateshead on 16 November. In addition to an impressive international band line-up in the Brass in Concert Championship and a 'Classic Brass' gala concert featuring Brighouse and Rastrick with euphonium virtuoso David Childs, seven youth bands will entertain in the second Youth Brass in Concert Championship.
The full line-up:
Elland Silver Youth
Houghton Area Youth
Lions Youth
Macclesfield Youth
Rochdale Borough Youth
Wardle Academy Youth
Youth Brass 2000
John Woods told A4B: "Saturday at the Brass in Concert Festival is now also becoming unmissable for all fans of brass music and we are pleased to present the second Youth Brass in Concert Championship, which will take place in Sage One during the Saturday afternoon. The Tasters and Workshops will continue as previously, while Brighouse and Rastrick and guest soloist David Childs will provide the entertainment at the World of Brass in Concert event in the evening (7.30pm). Anyone intending to buy tickets should do so very soon, as we expect this high-profile concert to be very popular."
Turning back to Youth Brass in Concert, John Woods concluded: "The bands, which will compete for a first prize of £1,000, will perform a 20-minute own-choice entertainment set, with the format largely mirroring that of the Sunday contest. The band placed second will receive £500 and all other bands will receive £250. This event is as much about experience, opportunity, inclusion and education as the battle for awards, but there will no doubt be an electric and colourful atmosphere created by every one of these bands. Those fortunate enough to attend last year's inaugural Youth Brass in Concert Championship will no doubt have been at the front of the queue for tickets this time!"
Further announcements regarding the adjudicators and the draws will be made very soon.
Tickets for Youth Brass in Concert on Saturday 16 November are available from Sage Gateshead Ticket Office on 0191 443 4661 or online at www.sagegateshead.com, priced £12 and £6 (concessions) Youth Entertainment Championships. Tickets for World of Brass in Concert featuring Brighouse and Rastrick and David Childs are £27, £18 and £10, and Tickets for the Brass in Concert Championship on Sunday 17 November are £33, £25 and £15. Booking fees will apply.