News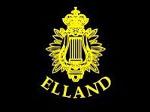 Published on June 7th, 2019
Elland Youth Open for Applications
Having just returned from the European Youth Championships in Montreux, Elland Silver Youth Band, (British Open Youth Champions 2019) are looking to accepting applications for new members.
The band is an ideal platform for gifted and talented young musicians of grade 5 standard and above who are passionate about music and looking to seek a musical challenge. We currently have around 40 like minded members aged 11 – 18 years who are passionate and enthusiastic about making music. The bands next major performance opportunity will be the Brass In Concert Youth Championships at the Sage, Gateshead in November 2019.
The band have a fantastic success rate in developing both brass and percussion players, with several of their former members continuing their music education at Chetham's and music conservatories. Not to mention the opportunity to progress into the championship section senior band.
Entry to the band is by informal audition. New members will be invited to join a rehearsal and to perform a solo piece of choice to the bands Musical Director.
Rehearsals are held weekly every Saturday 10-12pm with additional master classes and workshops with visiting professional tutors at our headquarters in Elland, West Yorkshire.
Please contact the bands Musical Director, Samantha Harrison for further details on 07940 535837 or email [email protected].