News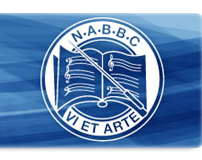 Published on June 10th, 2019
Adjudication Change for the NABBC Conducting Competition
The NABBC have announced a change in the adjudication panel for their upcoming conducting competition.
Because of an emergency medical issue Bramwell Tovey has had to cancel his trip to the UK and is unable to take part in the event. Mr Tovey has extended an invite to the 6 finalists to spend time with him either at the NYBBGB or the BBC Concert Orchestra when he is next in the UK which is a fantastic opportunity for them. Bramwell's place on the panel has been taken by the Head of Conducting at the Royal Northern College of Music, Mark Heron.
A spokesperson for the NABBC told A4B: "It is regrettable that Mr Tovey is unable to be an adjudicator for our contest and all at the association wish him the best of health and a speedy recovery and we hope to be able to work with him in the future. We would like to thank Mark Heron for stepping in at late notice, Mark has a fantastic reputation as a conductor and educator and has been on our adjudication panel for the last two years and we know he will do a fantastic job."
The competition takes place on 8th June with the final being a concert with the Eccles borough band starting at 730pm – entry is free with a retiring collection and we hope to see a full house for this fantastic event.