News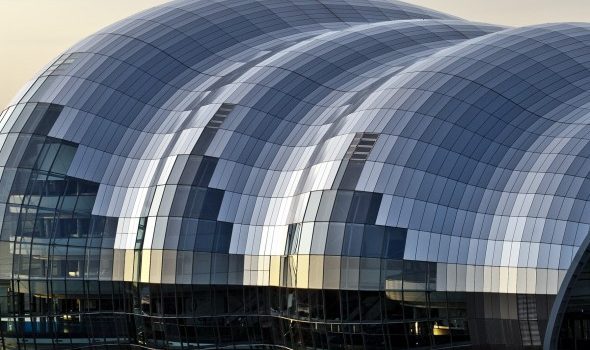 Published on July 1st, 2019
Brass in Concert & UniBrass Announce Collaboration
Andy Straiton UniBrass Foundation Chair and John Woods Chairman Brass in Concert Championships have announced an ongoing partnership with the aim supporting both organisations in planning and delivering two of the country's most significant Brass Festivals.
As well as shared promotional opportunities, the UniBrass team will be looking at ways to boost BiC's online presence and bring new audience interaction technology, as well as giving the latest team of young UniBrass contest organisers the chance to learn from one of the most professionally delivered events in the brass band world.
Commenting John Woods told A4B: "I see this as a win win for everyone, I'm a huge fan of using mentoring alongside practical learning and truly believe that there are huge benefits through this concept for both organisations in both practical and management aspects."
Andy told A4B:- "UniBrass has long admired the work of Brass in Concert and is keen to get involved, both learning from the experience of the BiC team, but also using our own experience to bring new concepts to the festival and to help bring in new and younger audiences to what is one of the leading events in the brass band community."
The organisers of the 43rd Brass in Concert Festival, held in association with Yamaha, Banks Group and British Bandsman, have announced an exciting line-up for their 2019 event, to be held at Sage Gateshead on 16 & 17 November. In addition to an impressive international band line-up in the Brass in Concert Championship and a 'Classic Brass' gala concert featuring Brighouse and Rastrick with euphonium virtuoso David Childs, seven youth bands will entertain in the second Youth Brass in Concert Championship.
UniBrass are pleased to announce that next year's contest will be held on 2nd February 2019 at Bangor University. Once again we will be welcoming university brass bands from around the country to Bangor to compete across two sections; the Trophy and the Shield. Full details about the contest will be announced in due course. We look forward to welcoming you to Bangor and to making UniBrass 2020 the biggest contest yet.
Tickets for Youth Brass in Concert on Saturday 16 November are available from Sage Gateshead Ticket Office on 0191 443 4661 or online at www.sagegateshead.com, priced £12 and £6 (concessions) Youth Entertainment Championships. Tickets for World of Brass in Concert featuring Brighouse and Rastrick and David Childs are £27, £18 and £10, and Tickets for the Brass in Concert Championship on Sunday 17 November are £33, £25 and £15. Booking fees will apply.