News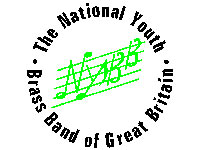 Published on October 23rd, 2019
NYBBGB Appoint Alun Williams as Interim Administrator
The music educator, teacher and conductor, Alun Williams has been appointed interim administrator of the National Youth Brass Band of Great Britain (NYBBGB) with immediate effect.
The appointment, which also includes administration of the National Children's Brass Band of Great Britain (NCBBGB), follows the tragic passing of the organisation's long-standing administrator, Phillip Biggs.
A permanent appointment is expected to be made in 2020.
Until his retirement in 2014, Alun was Head of Newport Music Centre, Head of Brass-Gwent Music Service, Deputy Head of and Head of Gwent Music Service.
He was also administrative head of Gwent Youth Brass Band for more than two decades, including its annual course and concert, and led visits to the National Youth Brass Band Championships, National Festival of Music for Youth, tours to the East Coast of America in 2001, and tours to Australia and New Zealand in 2004.
He also received a number of awards for services to music, including the Brian Hicks Memorial Award, and The Worshipful Company of Musicians' Mortimer Medal in 2005.
The organisation's chairman, Bob Childs told A4B: "With more than forty years' experience in musical education, brass bands and arts administration, I'm sure Alun will continue the fantastic work done by Philip Biggs. Alun will be working with me and the trustees of the organisation over the coming months ahead, to ensure that the NYBB and the NCBB continue to be a beacon of light for the brass band world, just as it has been ever since the inaugural NYBB meeting in Bradford in 1952."
Alun Williams, the band's interim administrator, told A4B: "As a former member of the NYBB, I am really pleased to accept the invitation to become interim administrator. I look forward to continuing the excellent work of Philip Biggs, and hope to establish and develop his relationships and vision, during this interim period with the excellent National Youth and Children's Bands of Great Britain."
The NBBGB will be holding its next residential course during Easter 2020 and Summer 2020. Meanwhile, the NCBBGB will hold its annual residential courser in Summer 2020. Entry to both bands is by audition only.
Contact the organisation via https://www.nybbgb.com